Deputy Mayor visits Dorset Road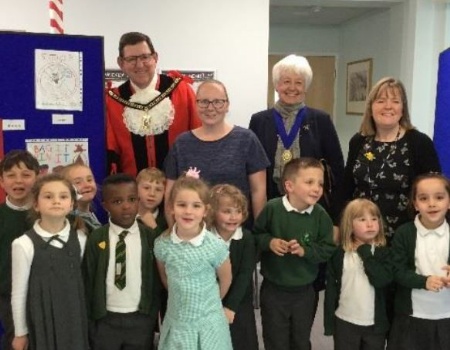 Bromley deputy mayor, David Cartwright, and his wife, came to school on 8th May to judge the entrants in the "Pick up your Dog Poo" competition.
Mr and Mrs Cartwright visited each of our classes and met with all the children who had designed a poster, to encourage the dog-walkers of Mottingham to pick up their dogs' poo! All the designs have been taken to the council offices to be made in to posters. Watch out for them appearing on lamp posts in Mottingham soon!