Castlecombe's Easter Bonnet Parade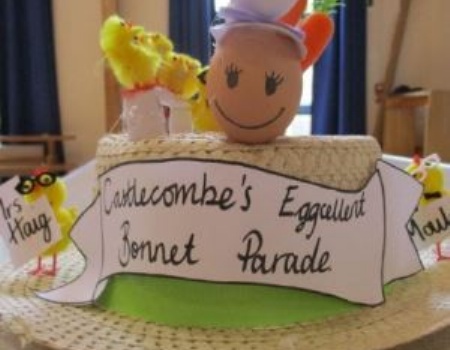 On Friday 5 April the hall at Castlecombe was full of colour as we undertook our annual Easter Bonnet Parade.
There were a vast range of bonnets from traditional ones featuring eggs and chicks to those featuring other animals, even a shark on one! Each class danced around the hall where Mrs. Covill, a member of our local committee chose 2 winners from each class, although everyone who took place received a prize of some sort. Please can we say thank you to everyone who took part and put so much time and effort into making the bonnets, and to all of the parents and carers who joined us for this very special event.